We have enabled comments on the site. Why not leave a comment and share your thoughts about this player?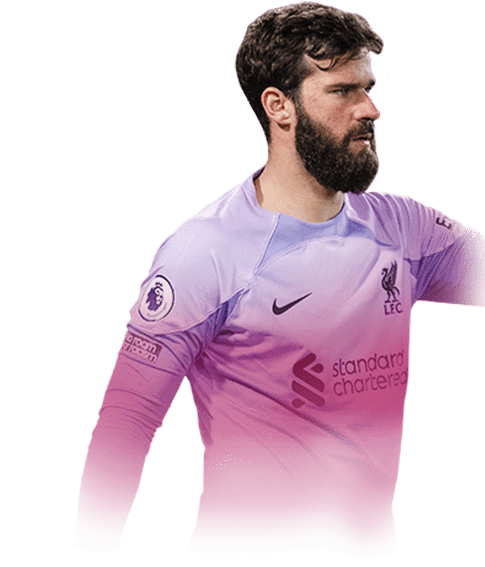 Alisson
GK
Positions: GK

33,000
Updated: 1 week ago

33,500

34,000

34,000
Sold Prices

40,000
Updated: 1 week ago

40,500

40,750

45,000
Sold Prices
Alisson 98 Futties In Game Stats
---

GK Long Throw
GK Rushes Out of Goal

GK Comes for Crosses
Lengthy AcceleRATE
Explosive AcceleRATE
Controlled AcceleRATE
gkbasic - glove - cat - shield - wall
Alisson 98 Futties Price Graphs
Lowest Sale

Highest Sale

Average BIN

Last Sales
Average Auction

Last Sales
This item is Alisson Futties , a GK from Brazil, playing in Premier League. Alisson FIFA 23 is 30 years old and has 2* skills and 5* weakfoot, and is Right footed. Alisson's price on the xbox market is 33,000 coins (1 week ago), playstation is 0 coins (Never ago) and pc is 40,000 coins (1 week ago). There are 3 other versions of Alisson in FIFA 23, check them out using the navigation above.
Comments