News
The latest General news
PlayStation FUTWIZ Challenge
---
Think you've got what it takes to compete? Ready to become the FUTWIZ champion?
We're excited to be partnering up with PlayStation for the FUTWIZ Fan Cup! Here is your opportunity to win huge prizes, bag yourself a PlayStation 5, get noticed by one of the top FIFA esports teams and open up a route to competing in the FIFA Global Series.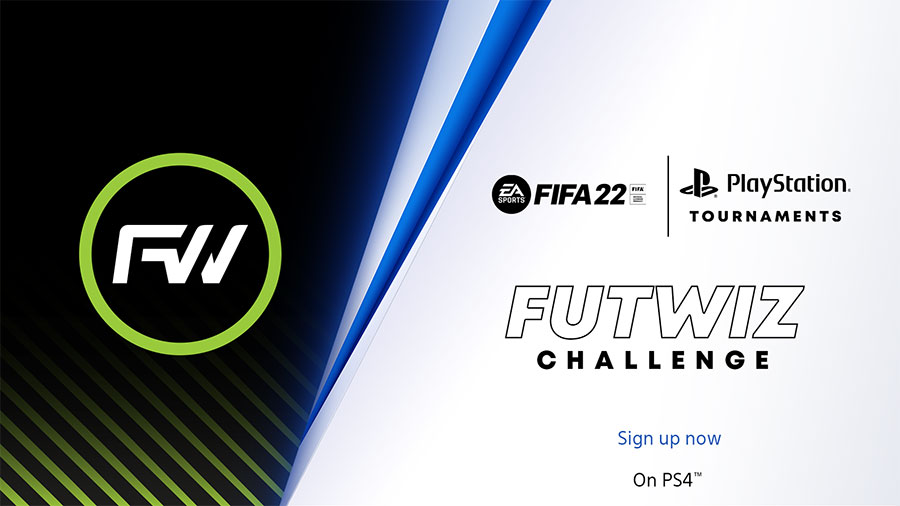 The FUTWIZ Challenge will take place on June 8th across 5 different countries!
United Kingdom
Spain
Netherlands
Germany
France

Prizes will be awarded to the top 16 players from each country ranging from:
1st: 500€ Cash
2nd: 300€ Cash
3rd: 200€ PSN credits
4th: 100€ PSN credits
5th - 8th: 50€ PSN credits
9th - 16th: 20€ PSN credits

Registrations are open NOW, you can sign up on the PS4 console itself or by clicking on the following link:
Sign up - https://compete.playstation.com/programs/216485/
We'll be keeping a close eye on the tournaments and we're really looking forward to seeing who comes out on top - some of the very best players in the world have been discovered playing in online tournaments and have progressed through the Team FUTWIZ academy, could you be the next?
Active PS Plus membership required. Void where prohibited. Terms and conditions apply. See full rules.