News
The latest TOTW news
Introducing Badges and Reward Packs
Since our last pack opener update, you might have noticed a few things. Some people have been asking what they are and how they work, so we'll explain what's new :D
---
Hey everyone!
Since our last pack opener update, you might have noticed a few things. Some people have been asking what they are and how they work, so we'll explain what's new :D
---
Reward Packs
We've added FUTWIZ Reward Packs to the website. For every 100 packs you open in a session, you will receive a reward pack!

So if you open 300 packs, you'll get 3 reward packs! At the moment, the reward pack contains 15 players instead of the usual 10, and a much higher chance of a TOTY or legend item! These packs don't show on the leaderboards, but they do add the players to your FUTWIZ club!
Eventually we'll be adding a reward pack leaderboard, and very soon we'll be adding even better reward packs!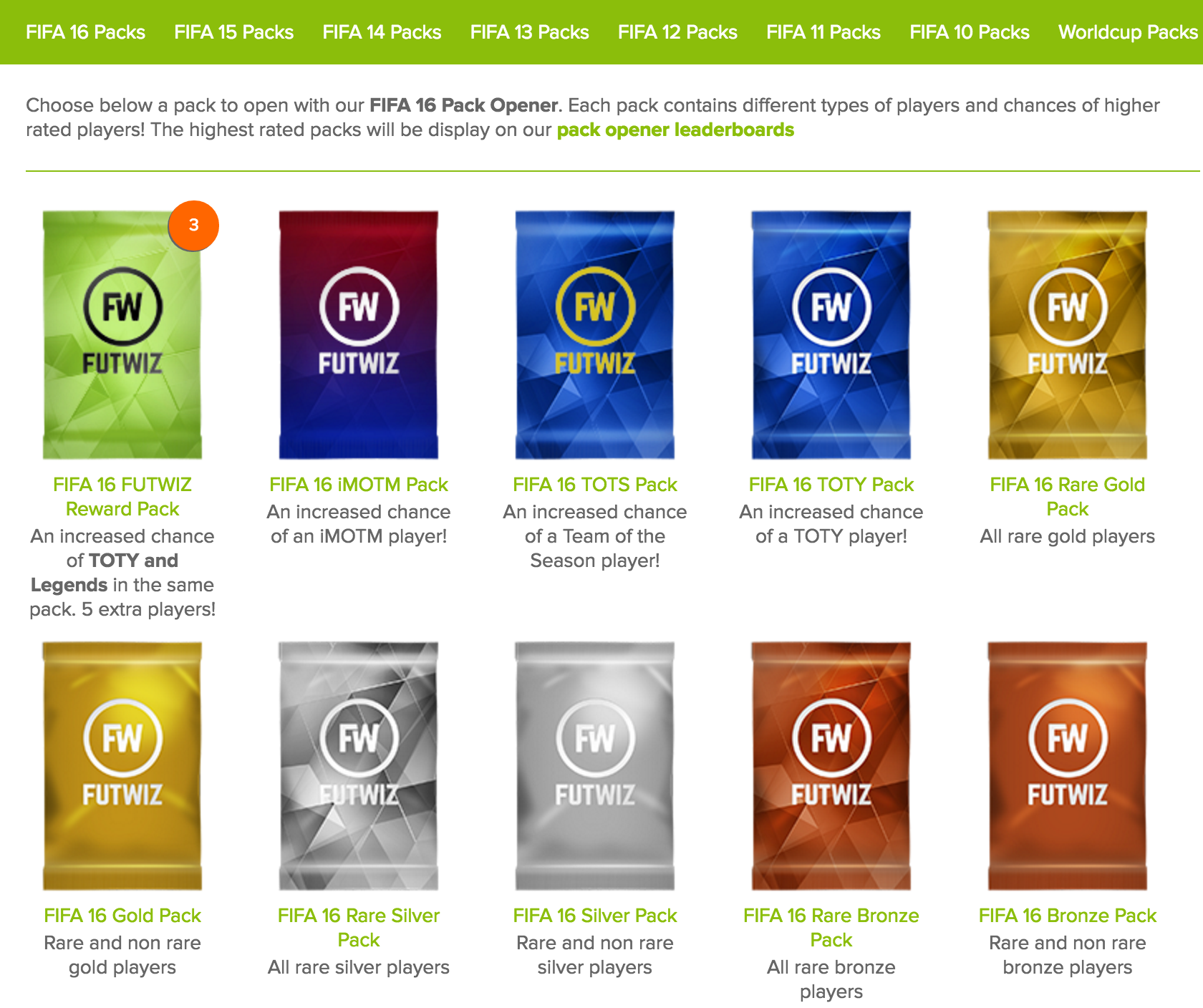 ---
Profile Badges
Something else we've added is profile badges. These are rewards for hitting certain achievements on the site or app. As an example, you can see my badges I've been awarded are for packing a 95+ rated player, a TOTY player, a Legend and packing the entire Silver Community TOTS! There are a lot of badges available, and we'll be adding lots more throughout FIFA 17!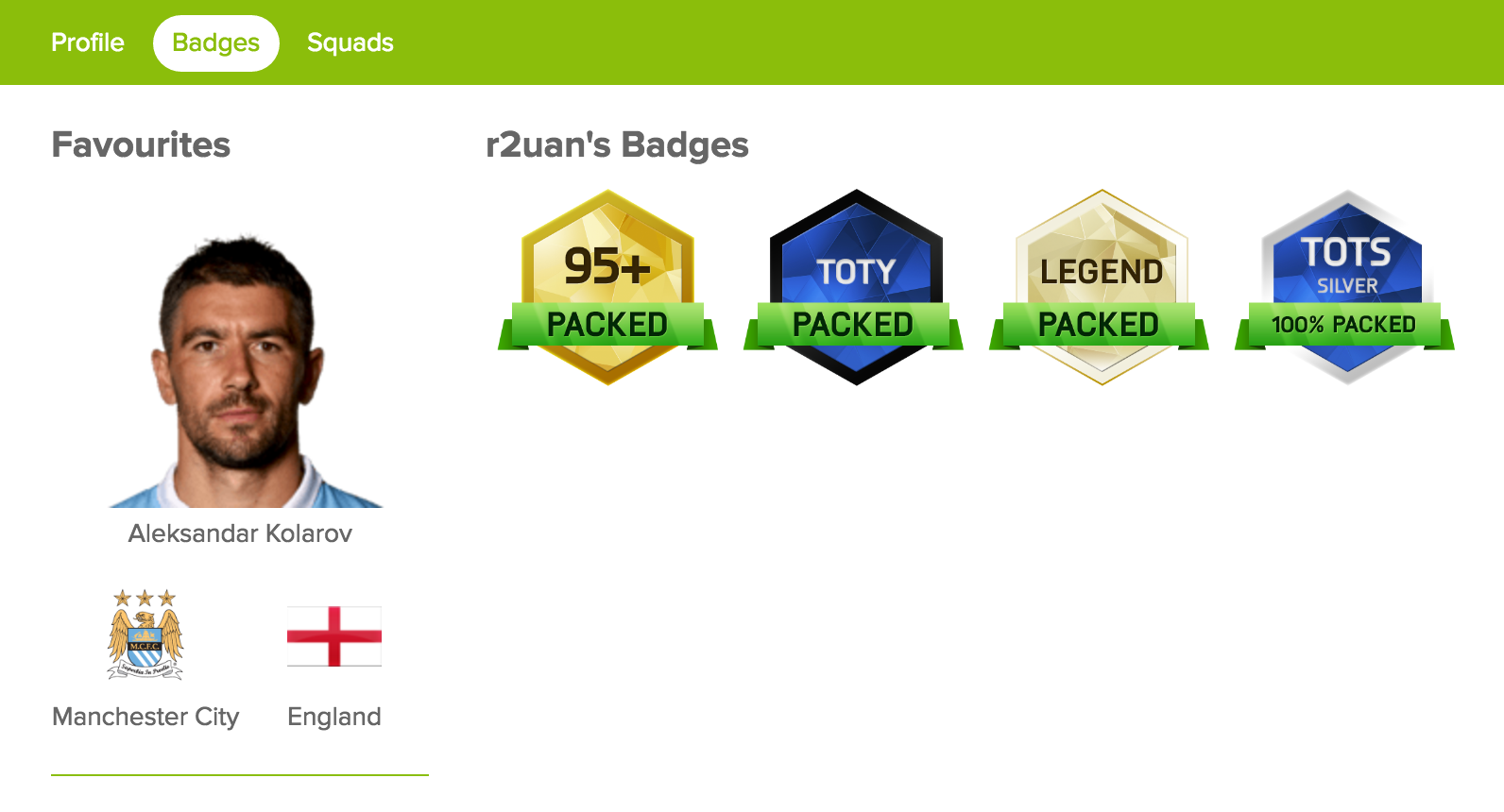 Let us know what you think about these changes in the comments!