News
The latest FUT FM Podcast news
FUT FM 90
GISALEGEND stops by to share his thoughts on FIFA, and drpoplove takes a look at the latest patch.

04/12/2018 08:00pm by Goran drpoplove Popovic | FUT FM Podcast
---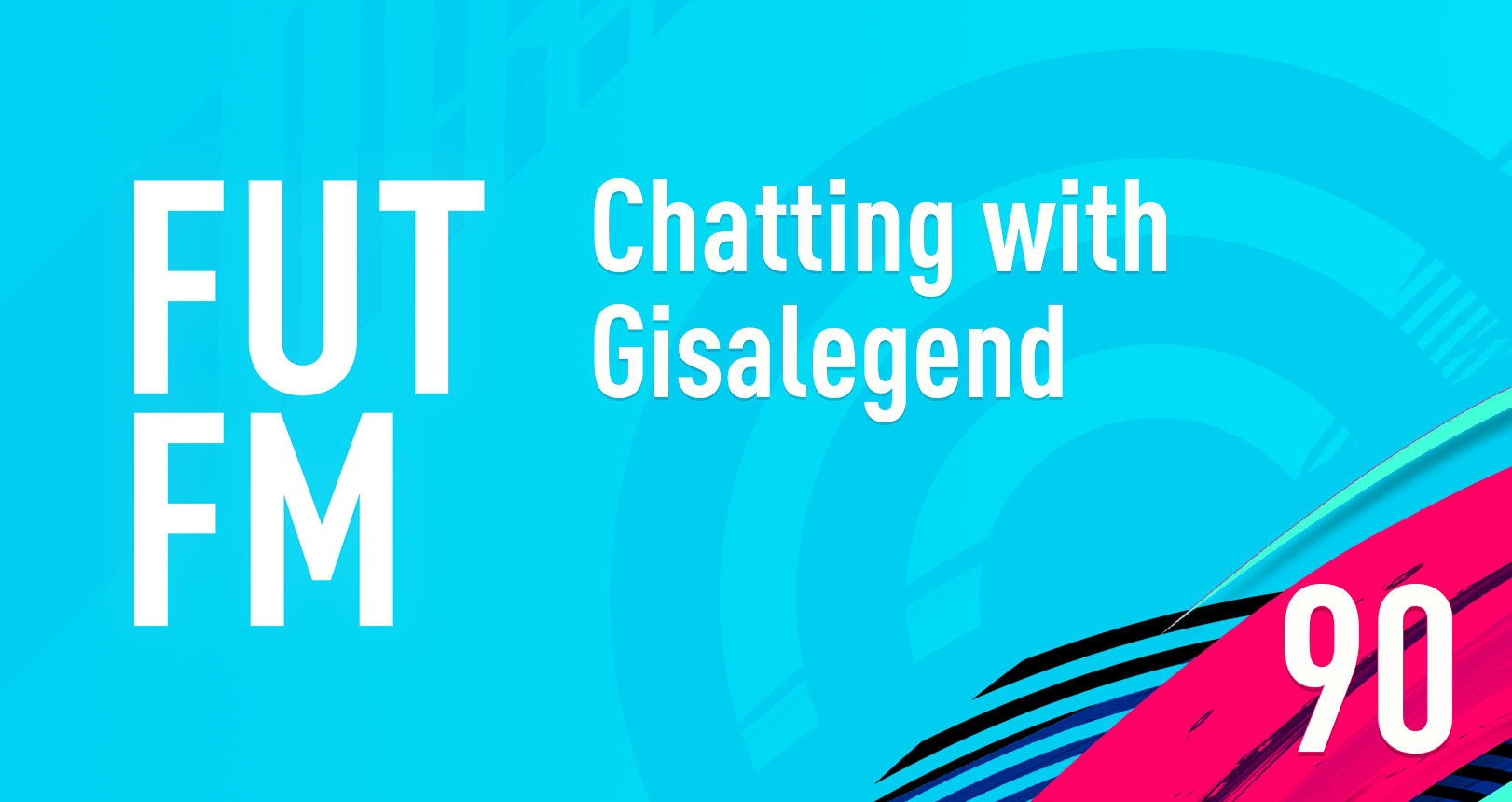 It's a full house this week! We've got GISALEGEND joining for a segment, the FUTCompanion lads for theirs, and of course… the most beauuuutiful Stallion in all the land.
Be sure to tune into the full episode below to hear their thoughts. This article will focus on our refreshed thoughts after testing out the latest patch some more, and a recap of FUTWIZ Jamie's performance at the latest cup.
drpoplove's Thoughts On The New Patch
Last week we focused on what Valerio thought about the patch, and now I've played enough games to have an informed opinion as well.
I'm in a weird place because this patch has made me better at the game without increasing my own skill in any way.
Although defending is harder than it was before and more manual, that doesn't automatically mean that there's a bigger skill gap in FIFA 19. Attacking play is still so good that it creates an imbalance in the game's mechanics, similar to FIFA 18.
Scoring long range finesse shots is actually easier now because defending requires much more manual input. But the act of scoring the LRFS is still super easy, so it really doesn't make sense that something so effective has no cut and dry counter.
Score lines are going up in a ridiculous fashion and it's just overkill. Perhaps this patch has more of an impact on a casual/semi serious player, but it doesn't work for higher level play.
FUTWIZ Jamie's FUT Champions Cup Recap
This past weekend, Jamie competed in his first ever global FIFA tournament in Bucharest, Romania. He put up a valiant effort but it was just not meant to be.
Everyone's favorite Aussie was sent home after tight battles against the likes of NickFoyles, Janoz, and GoalMachine. In his final game, he lost only by 1 goal and fought until the very end.
About to board the last flight back home to Australia. It's been an interesting week in Bucharest to say the least ? can't wait to get back to streaming and qualify for another event. Thanks to everyone for the messages of support, I'll do better next time ❤️ - ?@Esportsranks pic.twitter.com/0kSvyRtmlA

— FUTWIZ Jamie (@JamieODoherty) December 3, 2018
I'm sure we'll see Jamie back in action at more events, and we wish him the best of luck! Also, he lost his phone in Romania, press F to pay respect.
Thanks for tuning in, comrades! Don't forget to subscribe to the #1 FIFA podcast on Apple Podcasts/Google/Spotify so you don't miss the latest episode.