News
The latest FUT FM Podcast news
FUT FM 115
TOTS is here you should all be afraid, very afraid. There's a new Ibra card out!

14/05/2019 09:00pm by futfm | FUT FM Podcast
---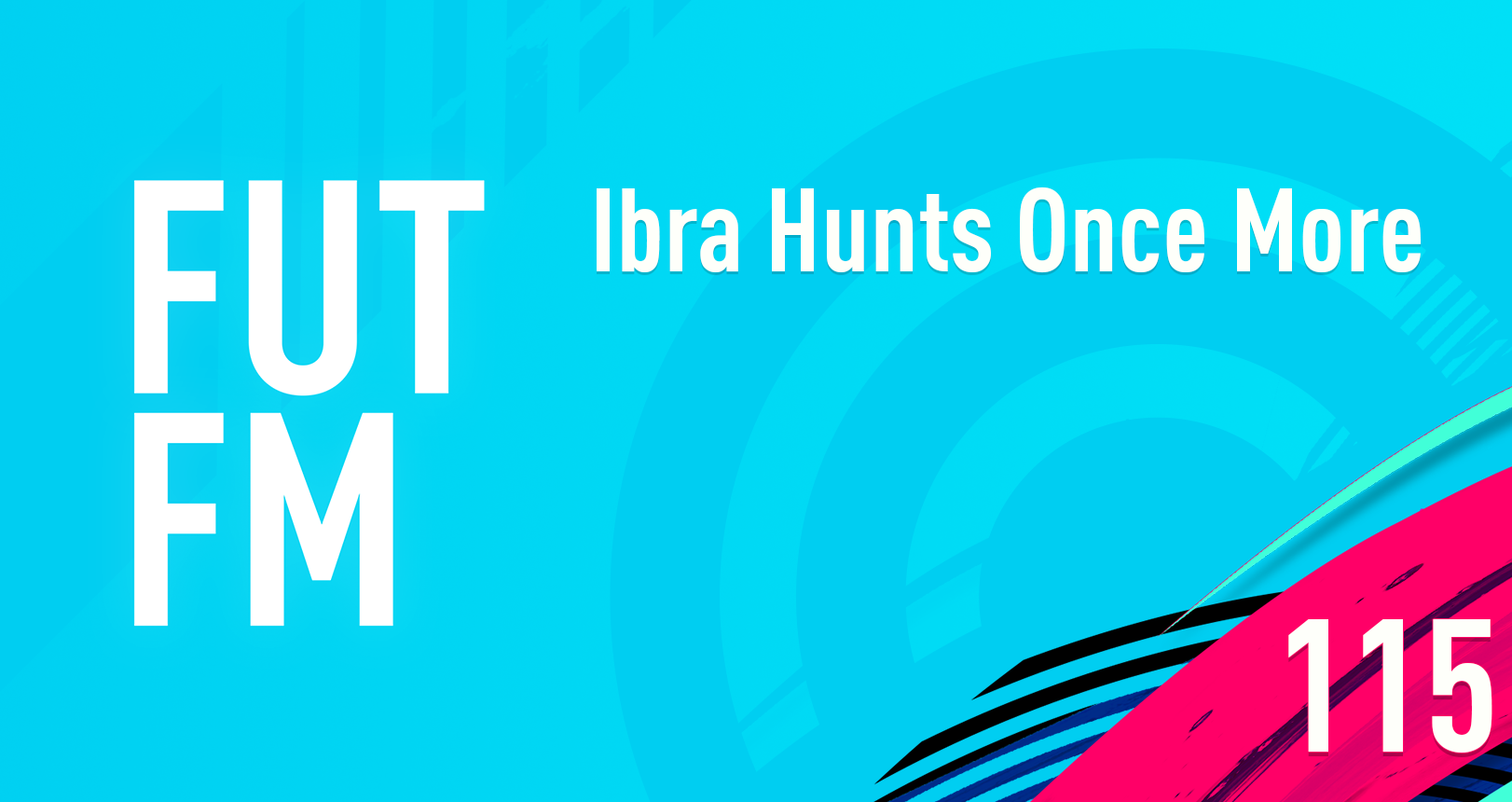 Hey everybody, the FIFA 19 TOTS festivities have kicked off, and you know what that means, right? It means you can run but you can't hide, because Ibrahimovic will find you.
Let's take a look at TOTS so far, Ibra, and how your camera settings might be impacting your shooting ability.
Most Useful TOTS Players So Far
It's early days for the TOTS FIFA 19 promo, but there are already a bunch of cards that look like they could be very handy.
91 Emre Can - a H/H midfield workhorse that can easily slide into many Weekend League calibre squads.
93 Alex Telles - pacey Brazilian full back? Yes please! Just be sure to boost his strength with a chemistry style.
91 Allan - perfect for when you want an all around central midfielder, or if you need a decent player from Brazil for chemistry purposes.
87 Wan-Bissaka - in a game short of quality full back options, Wan-Bissaka is a welcome option at RB.
TOTS Ibrahimovic And His Impact On The Meta
A lot of people did the Ibra flashback SBC and don't necessarily want to get the new Ibrahimovic card.
However, you also have a lot of people that didn't do the SBC have and have since regretted their decision. They've seen how almost every serious WL player has Ibra on the bench and brings him on during matches for set pieces or extra time.
They've felt the pain, the sorrow, the undeniable taste of inevitability when facing a good attacker with Ibra in their squad.
The new Ibra is expensive and will mostly be treated as a luxury card, but you'll still see even more Ibras in the higher tiers of Rivals and Weekend League. Both Valerio and myself are getting a little tired of his notoriety. Now don't get me wrong, Ibrahimovic is a great player and he's a very good FUT player as well. But he's usually brought into matches to get cheesy goals, whether they be as a result of a weird collision or hyper unrealistic corner kick routine.
I think we've had more variety in online squads this year than the past 2 combined, but Ibra continues to be the constant. We hope that this is the final year of him being super amazing FIFA for the sake of the game's meta in the top divisions, and the WL as well.
Tele Broadcast vs Co Op Cam For Finishing
Most FUT players online stick to the default cam or switch to Tele Broadcast for a bigger overview of the pitch. Personally, I prefer the Co Op camera as it allows for a broader view of the pitch.
But recently, I switched back to Tele Broadcast (20 - 1 settings) just to mix things up a little bit. I immediately noticed that I was sending my shots wide and hitting the post more often. And we're talking bread and butter shots that I've performed who knows how many times over the past decade.
I quickly realized that the way you aim on the left stick is different between Tele Broadcast and Co Op, because TB has a different angle as you approach the goal for a shooting position. I'm finding TB harder to aim with, but a lot of that is due to being so used to the Co Op camera.
But at the same time, I think the aiming window is a light tighter on TB than Co Op. It feels like you need to have more precision with TB than Co Op to get your shots right. I'll keep playing with both and report back if there's really a massive difference or if this is just a case of me getting used to things.
That's it for this week folks! Don't forget to subscribe to the best FIFA podcast on Apple Podcasts/Google/Spotify so you never miss a show!