News
The latest FUT FM Podcast news
FUT FM 105
After a crazy week of travel, let's get back to talking about FIFA!

05/03/2019 09:33pm by Goran drpoplove Popovic | FUT FM Podcast
---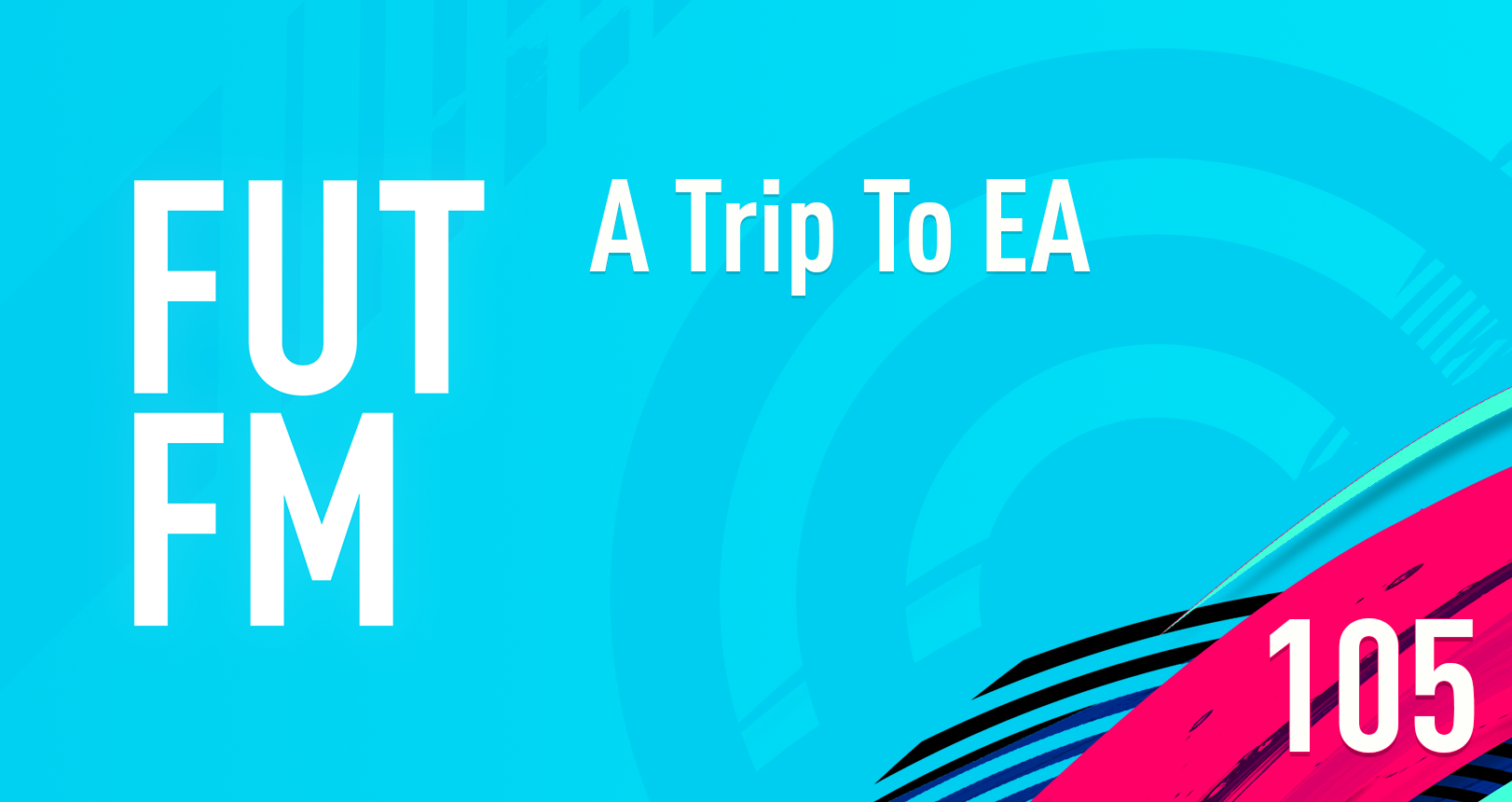 Hey everybody, welcome to the latest FUT FM!
I recently spent some time at EA HQ and Valerio competed in the eChampions League qualifiers, so let's jump right in.
My EA Visit
Last week I was in beautiful California! The novelty of having green grass and trees everywhere around me in February was amazing, but I wasn't there to sightsee.
I was visiting EA to meet with some very high ranking executives in the company, in order to have productive discussions around the future. As you'd expect, these conversations contain a lot of sensitive information and have to remain private, and there are a few things I'd like to point out.
I think it's a good move by any major company to listen to its audience in order to figure out how to best serve them. In terms of FIFA specifically, I can tell you that all feedback does get funneled towards the relevant teams. This includes the forums, Twitter, Reddit, YouTube, etc. That's part of the reason you see community team folks like Zaro out there, after all, collecting feedback is part of their jobs.
As for implementing that feedback, I can't really speak too much to that because I'm not on the dev side. Obviously any change can take a long time at big companies, especially when you consider the challenges of building an annual sports series.
So anyway, overall I felt like my discussions with EA were productive, and I look forward to seeing things unfold over the next few years. I wanted to say thanks everyone for your support, the fact that I was involved in these talks is totally down to you guys, and I feel honored to have acted as a representative of sorts.
Valerio's eChampions League Qualifiers
I was originally going to detail Valerio's experience in the eChampions League qualis, but he actually put together an amazing video showing off the entire experience! Grab some popcorn and sit down, it's going to be a wild ride.
Embed: <iframe width="560" height="315" src="https://www.youtube.com/embed/imaqyZ88DQ8" frameborder="0" allow="accelerometer; autoplay; encrypted-media; gyroscope; picture-in-picture" allowfullscreen></iframe>
As you can see in the video above, a lot of questionable (at best) things are happening at the highest level of the game. Everything you see trickles down to the "lower" levels as well, and it really does influence the meta. Hoping for some big changes in FIFA 20!
That's it for this week folks, don't subscribe to FUT FM on Apple Podcasts/Google/Spotify so you don't miss the latest episode. Cheers!