News
The latest Career Mode news
FIFA 21 Career Mode Potentials
Careermodestars takes us through the first known FIFA 21 Potentials

12/09/2020 12:00pm by CareerModeStars | Career Mode
---
Over the build-up towards a new FIFA comes new information, the hype around player ratings, and their potential in Career Mode. Today we will be covering some of the most exciting talents across world football by releasing their FIFA 21 potentials. From World Cup winners to Champions League winners these youngsters have done it all at a young age and look to continue their progression as a player and eventually fulfil their potentials.
Mbappé and his legendary 95 status: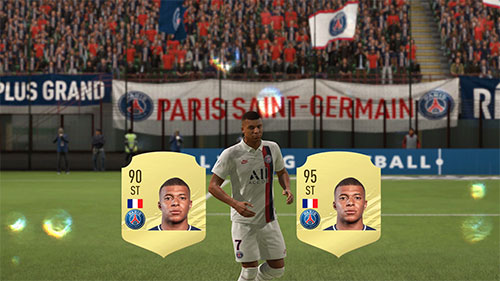 This year Mbappé has been given a legendary 95 rated potential in FIFA 21 Career Mode, a potential that not many players will ever receive in their career.
Throughout the years of FIFA Career Mode, there have been hundreds of players to reach the 90+ potential status, some failing to reach that potential, and some players living up to the hype. However, there have only been a few names to be part of the 95+ potential club.
Starting back in FIFA 13 we have Leonel Messi with his highest ever potential reaching 97 after his record-breaking 91 goal 2012 year.
Secondly, we have a 26-year-old Ronaldinho with a potential of 95 during his glory days at FC Barcelona.
What type of list would this be without Portugal's best-ever player Cristiano Ronaldo, reversing back to FIFA 13 on-par with Ronaldinho with 95 potential.
And lastly, we have Neymar, although he was only given 95 potential for 3 months Neymar is part of this 95+ potential legendary group.
It is clear to see EA does not give this potential to any 'promising' player and only a selected few who have already seen prior success receive this status.
Trent Alexander-Arnold record-breaking 92: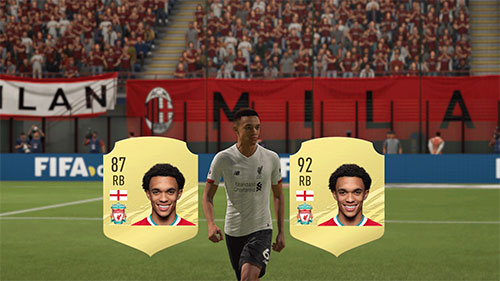 Liverpool's right-hand man Trent Alexander-Arnold was crucial to their domestic success in winning the Premier League for the first time in 30+ years. Bringing an extra attacking threat overlapping, Trent received a total of 13 Premier League assists beating his own record from the previous season.
Yet again, for a full-back, 92 potential is not given to every player. In-fact only 2 other right-backs have received 92 potential being a 23-year-old Dani Alves while playing for Sevilla and a 21-year-old Sergio Ramos, of course at Real Madrid.
Trent Alexander-Arnold joins two legends of the games with EA predicting him to continue his success story and reach a rating of 92.
Gianluigi Donnarumma maintaining a quality 92: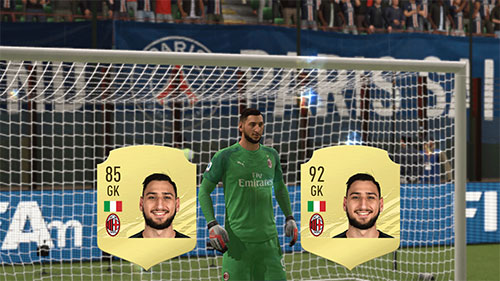 One of the headline players for Career Mode over the past 4 seasons, Gianluigi Donnarumma remains one of the highest potential goalkeepers in FIFA, maintaining his 92 potential status from FIFA 19. With a rating of 85 at the start of FIFA 21-the young Italian still has plenty of time to reach or surpass his full potential, and at the height of 6 foot 5 at the age of 21 he is potentially one of the most used goalkeepers in Career Mode and it is clear to see why.
Jadon Sancho and his questionable 93: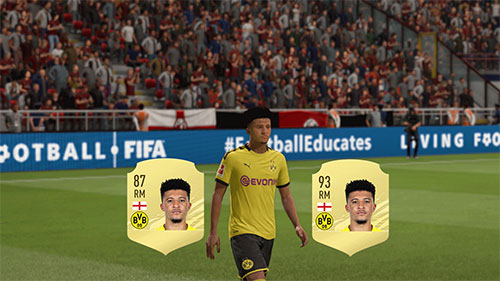 Potentially one of the most talked-about players this transfer window, minus the Messi drama is Jadon Sancho-with links to a move away from Borussia Dortmund back to England the young Englishman has been one of England's biggest players abroad. Receiving a -1 downgrade in FIFA 21 compared to his current FIFA 20 potential of 94.
With Sancho's best ever professional season scoring 17 goals and assisting 16 in the Bundesliga there is a question to be asked as to why has Jason Sancho received a downgrade in his potential. One thing is that for certain he will remain as one of the best players in Career Mode.
Matthijs De Ligt's top 92: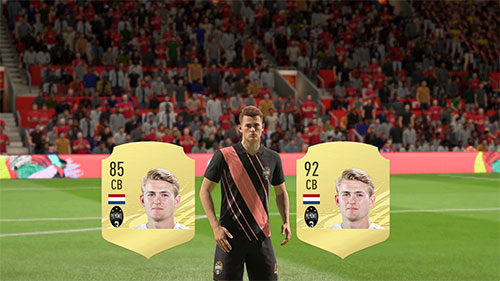 At the back for current Italian Champions Juventus is the dutch star Matthijs de Ligt, with a fairly shaky start to his 2019/20 campaign de Ligt quickly got the hang of Italian football and showed his leadership qualities for Juventus. Maintaining his current potential of 92 in FIFA 21 will most likely see the Dutch superstar maintain his medal for being the highest potential centre-back in FIFA 21.
Erling Haaland and his groundbreaking 92: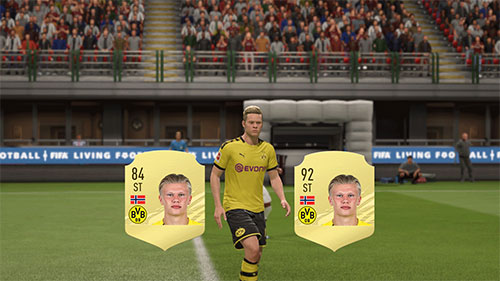 Setting the footballing world on fire, the 2019/20 campaign was one to remember for Erling Haaland. With a move to Lucien Favre's Borussia Dortmund Haaland took no time at all settling in, scoring 13 goals in just 11 starts for Borussia Dortmund, as well as, 16 goals in 11 starts for Salzburg this wonder-kid is as good as it gets! With stats like these, it is clear to see why he has received a plus 2 potential in FIFA 21 giving Haaland 92 potential making him one of the best strikers to use in FIFA 21 Career Mode.
Marcus Rashford's mature 91: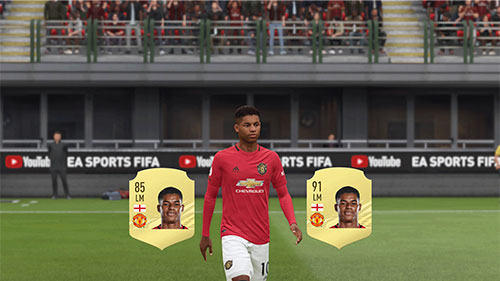 One of Manchester United's prized possessions Marcus Rashford has really proved a point in his Premier League season scoring a total of 17 league goals, an upgrade from his previous record of 10 league goals. At the age of 22 Rashford shows an extreme level of maturity on and off the pitch. His successful campaign has rewarded Marcus Rashford with a plus 2 potential increasing his potential of 91-with great pace, shooting, strength, and 5-star skills Marcus Rashford is one of the most exciting players to use in FIFA 21.
Check out CareerModeStars on Twitter and Instagram for more Career Mode information!