FIFA 20 Ratings
Predict FIFA 20 Ultimate Team Ratings
FIFA 20 Ratings
Using this area of the site, you can vote on what rating you think certain players should be in FIFA 20 Ultimate Team. We total up the number of votes and display what other people are thinking as well! When FUT 20 hits, we'll poll together your scores and make a leaderboard of who predicted most players correctly.
Please note This data will in no way affect EA's decision on how players will be rated
---
Search for a player:
---
Random Player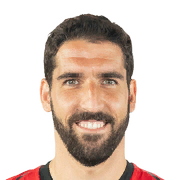 Raúl García
CAM
Use the selection box below to choose which rating you think Raul Garcia will be in FIFA 20 and then click the green vote button!