FIFA 18
Features and Highlights of FIFA 18
FIFA 18 has been announced and the hype train has started!
As usual, a September release has been confirmed, September the 29th on Playstation, Xbox and PC. With 3 different pre-order offers available.
The early signs are looking promising for FUT fans, with FUT Icons being confirmed. It looks like FUT Icons will be replacing Legends, with the first Icon confirmed as the one and only "R9" Ronaldo Nazário!
Even bigger news regarding the new FUT Icons is that they are going to be available on all versions of the game. So, finally Playstation and PC will be getting legendary players!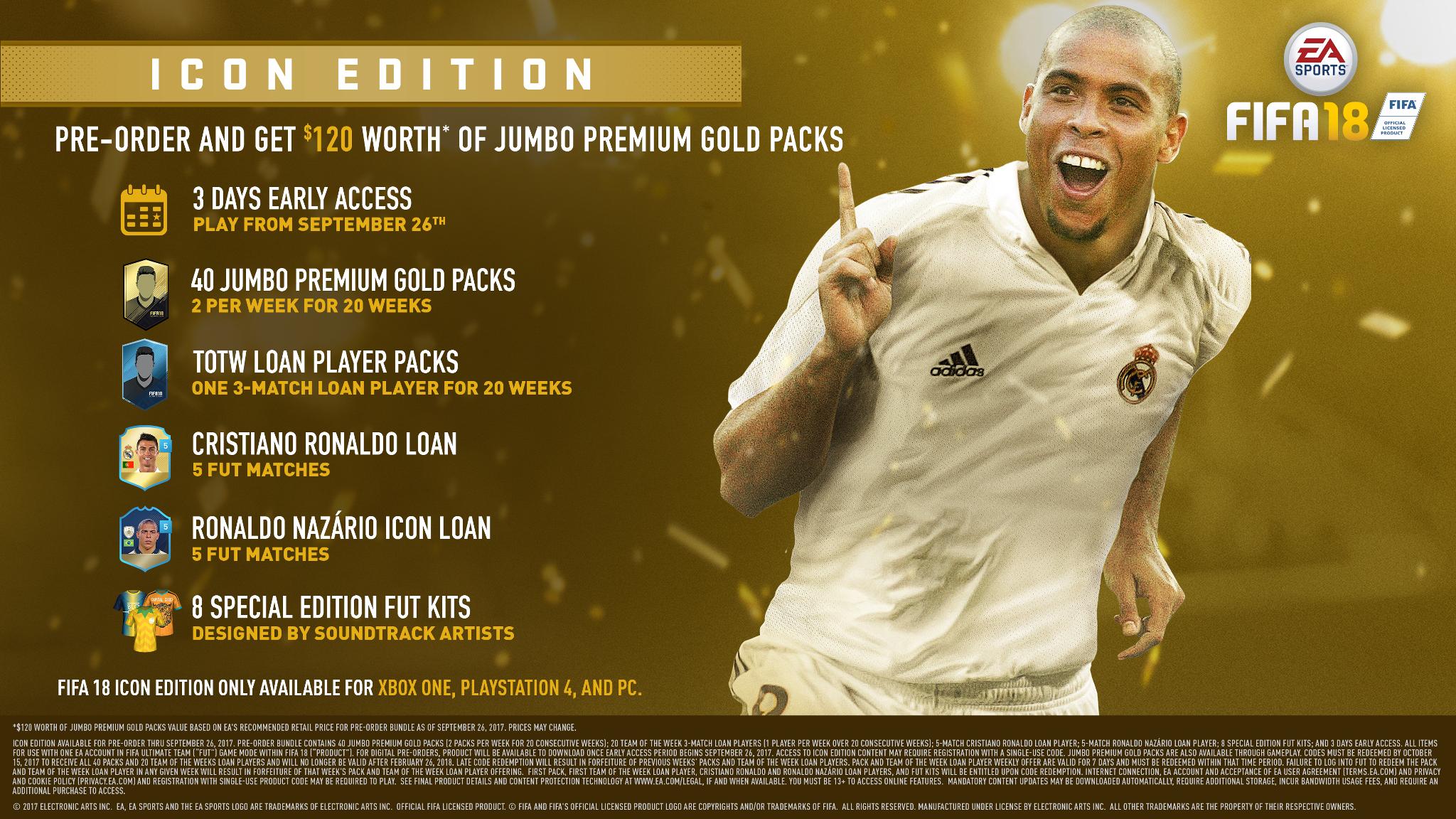 ---
To get you hyped, here is what EA have said so far regarding FIFA 18.
"To deliver innovation in FIFA 18, Cristiano Ronaldo's data was recently recorded during a training session at a mobile EA Capture studio in Madrid. Data capture of Ronaldo's acceleration, run cadence, skills, and shooting technique were all recorded to bring veracity to his likeness and personality in FIFA 18. His data also informed important gameplay elements including fluidity, player responsiveness and explosiveness."